Sleepy Eye, Minn. – Christensen Farms President and CEO, Glenn Stolt, a 13-year veteran of the company, announced his intention to retire from his position during the latter part of 2024 and is excited to announce the promotion of Greg Howard to President, effective immediately.
"At Christensen Farms, we continue to focus on building a development-oriented culture providing advancement opportunities for our team," said Mr. Stolt. "This announcement, albeit at the senior level of the organization, demonstrates our commitment to proactive individual and organizational development and succession planning."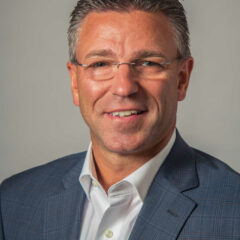 Mr. Stolt remains as Chief Executive Officer and a member of the Board of Directors. He will also continue to represent Christensen Farms on the Board of Triumph Foods.
"I am honored and excited to be given this opportunity as Christensen Farms President and look forward to working with our talented team to build on the company's strong foundation through innovation, growth and sustainability," Mr. Howard commented. "Together, I know we will continue to deliver exceptional value to our customers, partners, and shareholders."
Mr. Howard has been with Christensen Farms since September of 2010 following a short time with the company back in 2004 and 2005. Greg joined as Vice President of Marketing in 2010 leading marketing, risk management and logistics. In 2020, Greg was promoted to Senior Vice President and Chief Operating Officer.
"Greg Howard's promotion to President is a testament to his exceptional leadership, unwavering dedication, and outstanding contributions to Christensen Farms," said Mary Ann Christensen, Owner and Chairperson of the Board. "Throughout his tenure, Greg has consistently demonstrated a deep understanding of our industry, a clear strategic vision, and a relentless drive for excellence."
About Christensen Farms
Christensen Farms is one of the largest, family-owned pork producers in the United States, marketing over 3.6 million hogs per year. Headquartered in Sleepy Eye, Minnesota, the company operates throughout the Midwest with facilities in Minnesota, Iowa, Nebraska, Illinois and South Dakota. Christensen Farms owns three feed mills, manages 140,000 sows on 44 farms, and oversees more than 350 nurseries and grow finish sites. The company employs nearly 1,000 people and maintains 1,500 contract partnerships.
The company is vertically integrated with a strong presence across the pork value chain – from farm to fork. Christensen Farms is the largest shareholder of Triumph Foods LLC, a producer-owned primary pork processing plant in St. Joseph, Missouri. In turn, Triumph Foods members own 50 percent of Daily's Premium Meats, a specialty pork processor of bacon and other premium pork products. Triumph Foods also holds a 50 percent partnership in Seaboard Triumph Foods, LLC of Sioux City, Iowa, a primary pork processing plant.
For media inquiries, please contact:
Amber Portner
507-220-1983
aportner@cfpork.com