Steven Nelson transports pigs for Christensen Farms. Since 2011, he has hauled more than 600,000 to market while logging more than 1 million accident-free miles.
As a fifth-generation farmer, Steven, 34, knows that dedication leads to success. When he hired his single employee, he emphasized: Don't be late. Be prepared and ready to go. Communicate.
Steven is passionate about pigs and takes "huge pride" being in the top 3% of performance metrics for death loss, at a mere 0.0012% mortality in transport. In 2017, he invested in a new EBY livestock trailer, customized for safe swine transport. Steven tries his best to ensure animals stay comfortable, monitoring temperature fluctuations along his routes and adding bedding or opening vents as needed.
"Whether it's biosecurity, animal handling and welfare, or public safety, Steven operates with integrity—doing the right thing, even when no one is looking," according to nominator Jason Williams, carrier and fleet operations manager with Christensen Farms.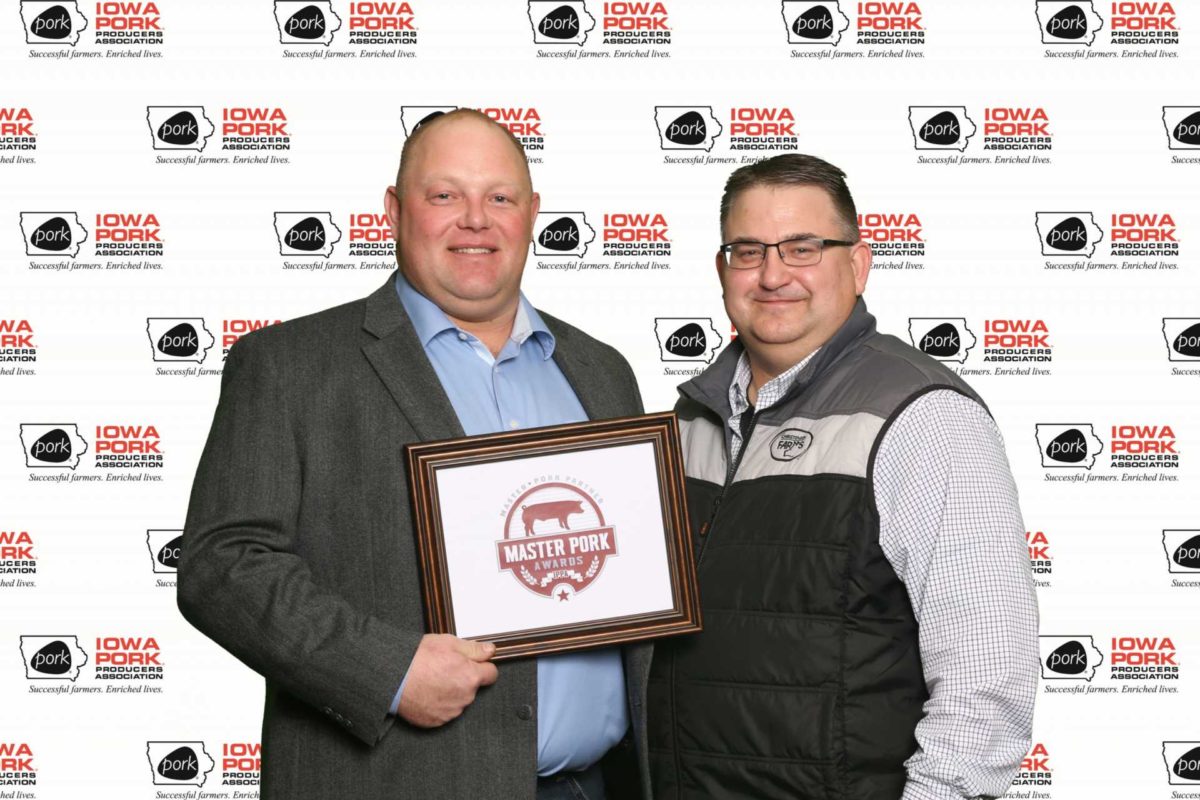 Besides scheduled loads, Steven and his brother, Chris, respond to area traffic accidents involving livestock, making themselves available at a moment's notice—even late at night. Steven brings equipment to assist with extracting hogs from overturned trailers, and helps secure the safety of motorists. According to Christensen Farms, their efforts have reduced accident cleanup time by an hour.
Steven credits support from his family, most of whom live nearby: "I've had my dad out in the middle of the night fixing flat tires, bringing me parts, grabbing somebody's trailer. That's just how we are. We can call anybody at the drop of a hat. That's the same deal at Christensen—if I can do it, I'll be there."
Steven has been part of the Christensen production system for 17 years. Before starting his trucking business, he was involved with choring and managing finishing sites, and incorporated the manure into his family's crop operation.
In his community, Steven is active with the Cerro Gordo County Pork Producers, FFA and 4-H, and the West Fork Community School District, with campuses in Rockwell and Sheffield. He attends Sacred Heart Catholic Church in Rockwell.
Steven and his wife have three daughters.
Source: Iowa Pork