SLEEPY EYE – A Haitian woman recently completed a year-long swine production internship program at Christensen Farms and is headed back to the tropical climate of her home country this week.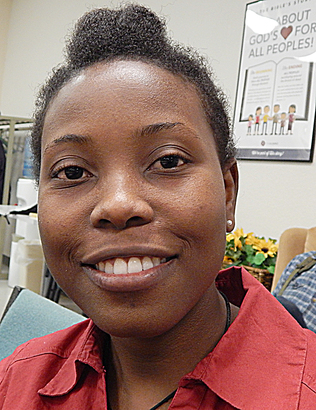 While an agronomy scholarship student at EARTH University in Costa Rica, Carina Theodore applied for the internship program designed for college student's pursuing two or four-year degrees in Animal Science of a related field.
The internship offered a 360-degree view of how a state-of-the-art swine production system is managed on a daily basis with training and development, hands-on work experience and professional development activities. Students are exposed to sow, nursery and grow finish production, genetics, multiplication, sow breeding, farrowing and health strategies, animal welfare, food safety, pork quality, neighbor and public relations, cost and production decision-making, environmental initiatives and employee relations.
"I learned a lot about what is done in a pig barn. We may add them to our family farm," said Theodore who plans to use what she learned to implement pig production on her family farm near Petionville, a suburb of Port-au-Prince.
Theodore said she hopes to use what she learned at Christensen Farms to further advance agriculture in Haiti.
Source: Fritz Busch, New Ulm Journal