On Friday, February 5th, Christensen Farms' employees wore red to show their support of National Wear Red Day and American Heart Month, an important cause that has been celebrated for 56 years. With heart disease being the leading cause of death across the U.S. and is largely preventable, with the addition of the increased risk with COVID-19, the company sought to rally its team to back the cause in connection with their newly established wellness program, called Positive Pulse, focused on positive growth within physical, mental and financial well-being.
"Launching a wellness program successfully can be a daunting task for any company as it pertains to employee engagement and adoption," Glenn Stolt, Christensen Farms' CEO commented. "Setting those challenges aside, as a company, we are excited to continue building upon and growing the foundation of this program for the overall well-being of our employees. More importantly, our program offers tangible resources to support and promote our people's journey to become healthier, in what we hope is both proactive and manageable for their professional and personal lives."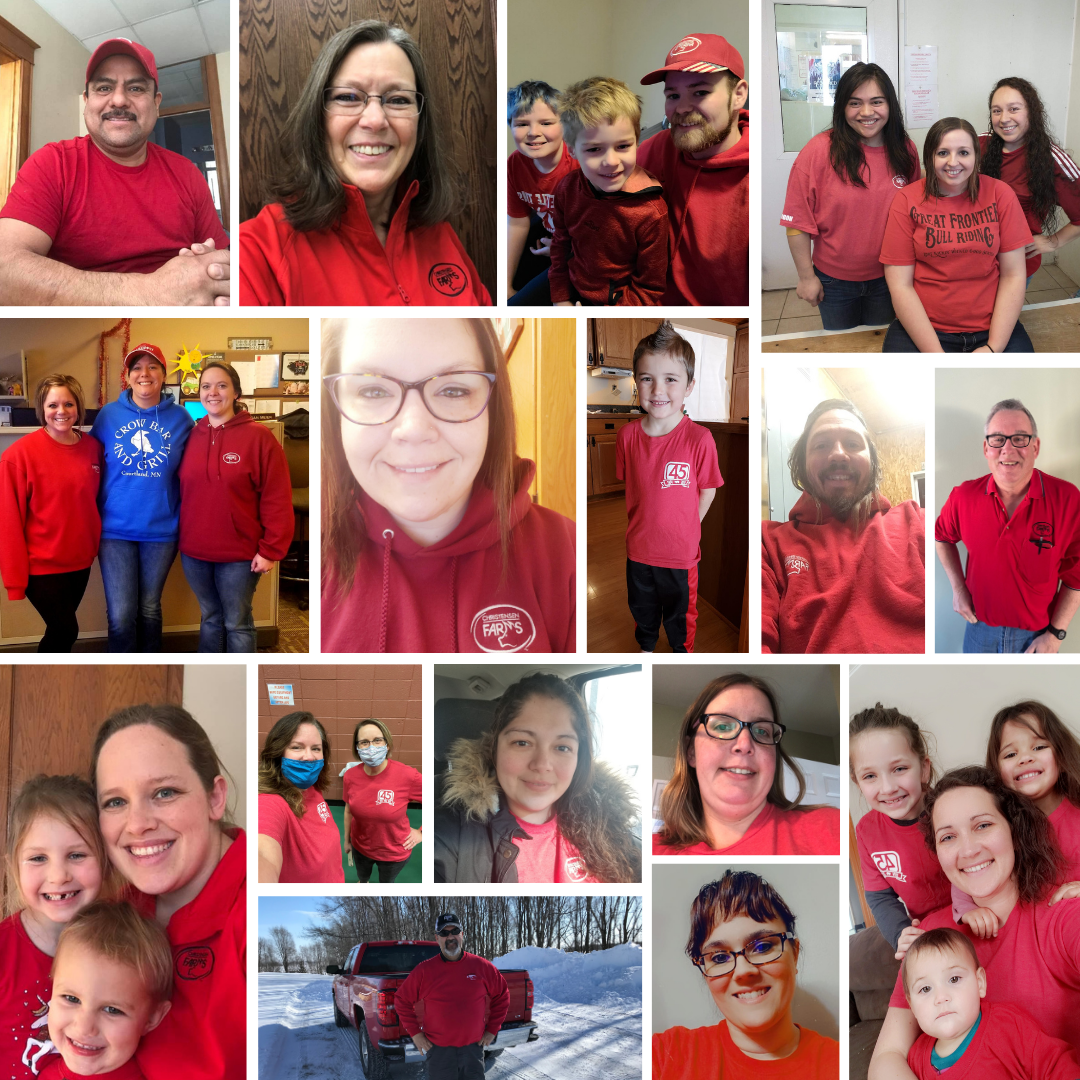 Studies by heart health experts have shown that diet and nutrition have an important influence on heart health, and as one of the top producers of pork in the United States, Christensen Farms is extremely proud of the products they produce from the pigs they raise and process, that are certified as heart healthy by the American Heart Association. According to National Pork Board, cuts such as pork tenderloin and sirloin are an excellent source of nutrients in supporting our health, including vitamin B-6, thiamin, phosphorous, niacin and selenium, as well as a good source of zinc, riboflavin and potassium.
"We all know that eating healthy, getting our bodies moving, avoiding tobacco use and managing stress accordingly are all best practices as it relates to our heart health and mitigating the risk of disease," stated Vicky Larson, Christensen Farms' Benefits Manager. "It is amazing through the changes and evolution in feeding and breeding techniques over decades, we have been able to produce leaner pork. Today's pork has 16 percent less fat and 27 percent less saturated fat compared to nearly 30 years ago, with many cuts of pork being as lean as skinless chicken breast."
Relationships are also an important factor when it comes to our health. According to the National Heart, Lung and Blood Institute (NHLBI), people who have close relationships at home, work or in the community tend to be healthier and live longer. This is directly attributed to having greater likelihood of success in meeting health goals when working with others. Throughout the rest of February, be a part of the conversation and join #OurHearts to share what you're doing to live heart heathy, including the delicious healthy pork recipes you're enjoying.
###
About Christensen Farms & Feedlots, Inc.
Christensen Farms is one of the largest, family-owned pork producers in the United States, marketing approximately 3 million hogs per year. Headquartered in Sleepy Eye, Minnesota, the company operates throughout the Midwest with facilities in Minnesota, Iowa, Nebraska, Illinois and South Dakota. Christensen Farms owns three feed mills, manages 148,000 sows on 44 farms, and oversees more than 350 nurseries and grow finish sites. The company employs nearly 1,000 people and maintains 1,500 contract partnerships.
The company is vertically integrated with a strong presence across the pork value chain – from farm to fork. Christensen Farms is the largest shareholder of Triumph Foods LLC, a producer-owned primary pork processing plant in St. Joseph, Missouri. In turn, Triumph Foods own 50 percent of Daily's Premium Meats, a specialty pork processor of bacon and other premium pork products. Triumph Foods also holds a 50 percent partnership in Seaboard Triumph Foods, LLC of Sioux City, Iowa, a primary pork processing plant.